Actually, it would take much more time and space to write about the reasons I love living in Franklin NC than this space will allow. Consequently, I am going to give you a couple things to wet your whistle and hopefully convince you to come to Franklin NC and enjoy this wonderful people friendly destination.
The Town of Franklin's website puts it this way, "Franklin is a small mountain town surrounded by beautiful streams, waterfalls, mountains, hills, and valleys. The people are friendly and organize lots of activities, including festivals and arts and crafts shows. There are plenty of trails for hiking and the views are breathtaking. There is also plenty of fishing, hunting, rafting and kayaking available. The Franklin area is the Gem Capitol of the World, so if you try your hand at mining you are bound to find many beautiful and sometimes very valuable stones." These things are all true, but there are some attributes that Franklin NC has that may escape your notice if not told... So allow me a few lines to express my love for this town.
First, Franklin is surrounded almost 75% of the way or more by US Forest Service land. Now, at first thought, that may not mean much to you. The benefit of this "natural fence" is that FRANKLIN can not sprawl and the result is a community that has limited growth propensities and more stable home pricing. The second benefit of this "natural fence" is that because Franklin can't "sprawl" our population growth is limited which in turn will not provide "mega national chain franchises" the demographic footprint they need in order to facilitate business in our area. This is a wonderful benefit because we don't have all those chain stores mucking up our beautiful area. However, should you want to patronize those type stores they are located in surrounding communities only minutes away.
Second, Franklin NC has some of the friendliest people on the planet! I challenge you to go into any store, shop, or restaurant and see how you are treated (LIKE FAMILY!) When I first came here from Fort Lauderdale in 1993, I misinterpreted this friendliness for weirdness! Now I understand that I was weird and the Franklinites were friendly. This is why most of us need to come to Franklin to "DETOX" from the big city life, the hustle and bustle, the honking horns and the overpopulated fast-paced lifestyles with the miles and miles of asphalt and buildings! I will be posting more about why I love living in Franklin NC soon. But if you're like me and you can't wait... visit my website www.baldheadtherealtor.com In the meantime here's a link to some good Franklin NC Videos... enjoy!
Take a tour of Franklin NC with John and Kelly below!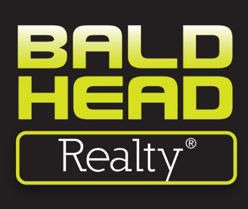 Macon County NC Real Estate with Specialty in Franklin & Otto
"Offering Solutions to My Clients"
Your gateway to Paradise in the Smokey Mountains of Franklin, NC. John Becker / Bald Head provides a superior level of informed, professional real estate service to Buyers and Sellers. You can obtain any information you require in order to make an informed purchase regarding Franklin NC Homes for Sale and Franklin NC Properties for Sale with John Becker at Bald Head Realty.Call 828-506-3719.
"My Dream is to Help You Move into Yours!"