Spanish Influx a Real Estate Boom?
Have you noticed the great influx of latin people into the Franklin NC area lately? Just look around and you will see evidence that these folks are here to stay. They are renting homes, buying cars, opening businesses. Their positive economic impact upon the non-spanish speaking business community would be drasitcally increased if business owners were "bi-lingual". It's pretty simple, people do business where their language can be understood. I know what you're thinking "They should learn English", I agree, but in the mean time why don't you help them spend their money with YOU???
"WALMART WOOS HISPANICS WITH NEW SUPERMERCADO"

Seriously, if Walmart is going after groceries in SPANISH and it will be successful...Don't you think you should leverage all of their market research and GET ON THE HISPANIC bandwagon with your business?

Did you know that Spanish is the 3rd most spoken language in the world? Learning Spanish will greatly increase your earning capabilities no matter what form of employment or business you engage in... check out this short article.. then click the big blue link below.. Get your employees on this program and get a jump on the next trend.
John Becker / Bald Head
Wal-Mart looks to Hispanic market

By Jonathan Birchall

Wal-Mart plans to open its first Hispanic-focused supermarkets this summer in Arizona and Texas as the largest US retailer continues its drive to expand its dominance of the US grocery business.

The pilot stores, named Supermercado de Wal-Mart's Neighborhood Market stores.

This article can be found here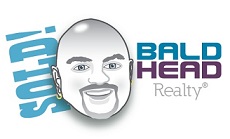 Macon County NC Real Estate with Specialty in Franklin & Otto
"Offering Solutions to My Clients"
Your gateway to Paradise in the Smokey Mountains of Franklin, NC. John Becker / Bald Head, provides a superior level of informed, professional real estate service to Buyers and Sellers. You can obtain any information you require in order to make an informed purchase regarding Franklin NC Homes for Sale and Otto NC Properties for Sale with John Becker at Bald Head Realty. Call 828-506-3719
"My Dream Is To Help You Move Into Yours"